Jim Croy – Founder/Trainer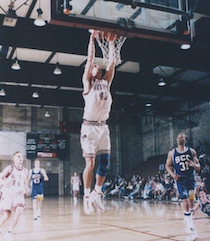 Jim has been coaching and training athletes since graduating from college in 1998. He played high school basketball at Northgate High School under the legendary Frank Allocco Sr. While at Northgate Jim earned two time league MVP honors and three time all league first team honors. Jim also holds the Northgate High School records in points in a game (40), rebounds in a game (20) and free throws made in game (17). Jim is also first in career rebounding (777) and second in points (1,660). Jim started his college career at Division 1 Cal Poly, and finished up at Westmont College, where he was named Defensive Player of the Year. After graduating college Jim founded Night School Basketball Training, which has continued to grow in popularity, and has led to the evolution of ELEVATE Basketball and Performance Training. Jim says, "My training philosophy is to combine hard work and positivity… through those two things, an athlete can reach their full potential. My promise is that each athlete that walks through the doors of ELEVATE will leave in a better position both physically and mentally than when they entered."
Tegan Gaines – Skills Trainer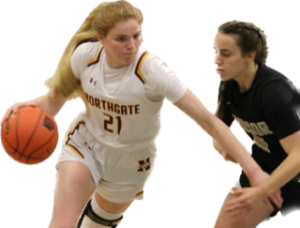 Tegan Gaines finished a career for the ages at Northgate High School in 2022.  She left her mark all over the program and record book.  3 Time All League Player including 1st Team All League her Junior and Senior season.  She recorded over 1,000 career points and is the only player (male or female) to record a quadruple double in the history of Northgate High School.   Tegan has coached in our AAU program and summer camps and has trained dozens of athletes in both private and small group settings.
Cameron "Cam Curry" Ahmad – Skills Trainer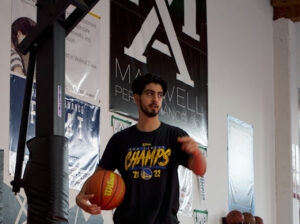 Cam has been with ELEVATE since 2020.  Cam is fan favorite and specialist in ball handling and shooting.  Cam has done it all for ELEVATE… AAU coach, camp counselor, private and small group training and KING of birthday parties.  Cam graduated from Northgate High School and is currently finishing his degree at San Francisco State University.
Kendall Holmes – Master Skills Trainer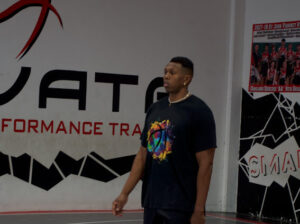 Kendall is a highly regarded Skills Trainer who has been with ELEVATE for 5 plus years.  Kendall was a highly decorated player at Ygnacio Valley High School, Diablo Valley Junior College and Fresno Pacific University.  A gentle giant who instills confidence in his athletes through his positivity, attention to detail and hard work!  Kendall has coached AAU teams for ELEVATE as well as at several High Schools in the Bay Area on both the boys and girls side.  Kendall also works with autistic kids throughout the school district.
Marcus Maxwell – Performance Trainer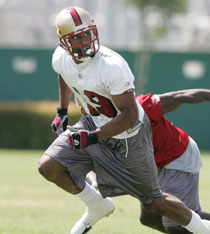 Marcus is a retired NFL wide receiver who retains a deep rooted passion in the development of children and young adults through sports, academics and commitment to their communities. As an athlete Marcus was lucky enough to reach his personal goal of playing in the NFL, but he understands that the goal of many young athletes is to just make a team – to merely be a member of something greater than the individual. Marcus feels that unlocking potential is the most rewarding part of his job. Potential may be success in sports, however, it is coupled with academics, humility and philanthropy. It is geared towards working with children and young adults to become the best version of themselves. His vision is not only to unlock athletic abilities, but to aide in development of life skills and abilities. The discipline required to excel as an athlete is applicable to all facets of life. To strive, to recover from disappointment and failure, and to persevere is not l limited to a football field, baseball diamond, soccer field or basketball court.